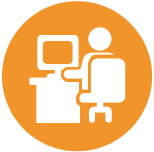 Custom Solutions
& Collaborative Partnerships
Investment HR is your Human Resources partner providing expert HR advice and implementation. We have the expertise to design custom solutions for businesses and have the ability to get in the trenches to guide success.
---
---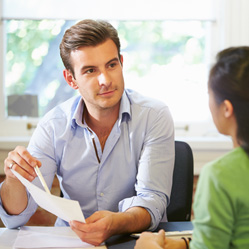 Every business has a unique rhythm. Your Human Resources team needs to be responsive to the beat. Investment HR can scale with your needs at any point on a full spectrum of Human Resources requirements. We provide a completely seamless experience for your employees with a collaborative partnership.
On-Call Support
There is peace of mind having Investment HR as your Human Resources advisor available on-call. And because managing human capital is a complex and ever-changing aspect of business, we are your trusted partner to provide support and advice when the unexpected arises.
Project-based Support
Rapid growth or requirements for additional internal resources occasionally leads to the need for help with a specific project. One-off projects are no exception to complete personalization.
Salary Surveys

Support goals to attract and retain the best talent in the industry by understanding the competitive environment, compliance factors and underlying motivation for your employees with current compensation surveys.

Corporate Manuals

Compliance is one reason to develop a Corporate Manual but they also are an important tool to convey the culture of your unique organization.

Job Descriptions

Create better work environments with accurate job descriptions that align employees with the organizational goals.
HR Compliance Audits

We stay current on legal issues to insure your compliance.

Performance Management and Annual Reviews

Customized review processes and strategic performance management for your business insure ongoing success for your employees.

Standard Human Resources Operating Procedures

Develop standard operating procedures to better train new employees and improve efficiency.