Meet Our Leadership Team
This experienced team of professionals is changing the way businesses experience Human Resources solutions. Their unique gifts and shared passion for helping businesses grow through their most valuable assets–people–is paving the way for a new era in Human Resources.
---
---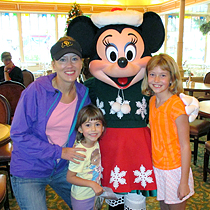 Heidi Johnson
Founder, HR Services Team Leader
Heidi Johnson
Heidi founded Investment HR in 2007 to help businesses grow through their most valuable assets — their employees. With 17 years of experience providing effective human capital strategies, Heidi began serving small businesses personally, and through a network of other professional, independent HR Consultants. Today, Investment HR thrives serving businesses of all sizes under the direction of Heidi and her team.
As HR and Operations lead, Heidi serves clients with her past experience as an employment counselor, a recruiting professional with an international staffing firm, and time as the HR manager for a staff of 1,400. This experience, in addition to the ability to understand the direction that a business owner desires and create strategies that align with objectives, has been instrumental in the growth of Investment HR.
When not passionately pursuing innovative solutions in HR, you'll find Heidi cheering on the CU Buffaloes, knocking out a few miles on the trail and spending time with her family.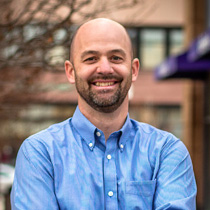 Patrick Johnson
President, Sales Team Leader
Patrick Johnson
When Patrick joined Investment HR in 2010, he brought over a decade of experience providing Human Resources outsourcing solutions. The addition of Patrick to the team has brought growth and leadership for the bigger picture for Investment HR. Patrick continues to forge a strategic vision for the company and lead the team in sales and marketing initiatives.
Often, you'll find Patrick engaged with various groups that support business growth. He is always willing to sharing ideas and experience with other business owners in support of the community.
Outside of the HR world, Patrick enjoys training for races (really:), outdoor sports in the beautiful landscape of Colorado and spending downtime with Heidi and their two daughters.